Newborn Session Information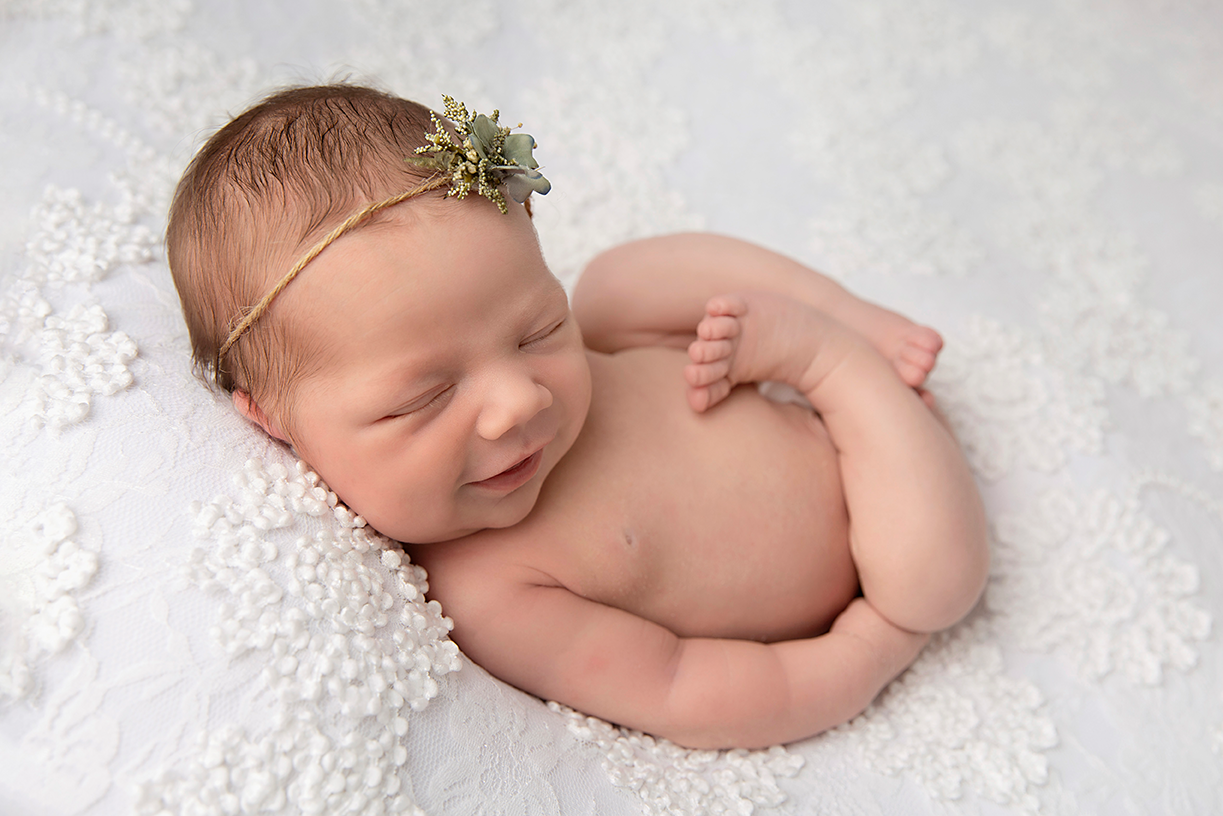 Introduction
Having a baby is one of the most exciting, special and sometimes scariest things you will ever do in your life. Though the weeks can feel like forever when you're expecting, once your little bundle of joy has arrived time flies by in a blink of an eye. Trust me, I know!
The first few weeks after birth are a blur of overwhelming love, emotions and sleepless nights. Time goes so quickly and before you know it your tiny baby will be crawling, walking and talking!
Those first few days of your newborns life are so precious. You will want to remember their tiny fingers and toes, pouty lips, and all thats new and fresh about them; and its my aim to capture those special details and moments for you and your family to cherish forever.
When to Book
I advise my clients to book their session any time after their 20 week scan to ensure availability. If you have left it late to book or have already had your baby, do still contact me as I sometimes have spaces due to early/late babies arriving.
Please let me know as soon as possible once your baby has arrived, so that we can confirm your session date and time. The earlier you can let me know the better. It is best to have your baby's newborn session when the baby is between 5-10 days old, so we have the best chance to capture those beautiful newborn poses.
What to Expect
Your baby's newborn session should ideally take place within the first 5-10 days of your baby's arrival. They are still all new and fresh, sleepy and curly from being in the womb during this time and so will settle easier and therefore I can create those perfect newborn poses.
I can still photograph older newborns but please bear in mind that they may not settle so easily.
The session can take up to 4 hours as it is completely baby led and all depends on how baby settles. But, please do not worry, I have a lot of patience and don't mind waiting for baby so we can capture the perfect shot. It is very normal that the first hour or so will just be trying to settle the baby and get them into that deep sleep.
Your newborn session should be a relaxed and enjoyable experience. There will be plenty of time for feeds, nappy changes, cuddles etc. We will stop to feed and comfort your baby whenever needed. I will always make sure that your baby is completely happy and safe at all times, and I may ask you to assist in supporting or spotting baby during certain poses to ensure maximum safety.
I only book 1 newborn session a day, so you can sit back, relax and enjoy watching your babies first photoshoot.
I work from my home studio equipped with all lighting, props, and backdrops. There is a comfortable place for mum and dad to relax as you watch your baby. If you are bringing another sibling with you please feel free to bring something to keep them amused. As the session can take a good few hours, it would be advisable to allow Dad or another family member to take your older child out once we have photographed them, as they can get restless, and it is vey important for me to focus on your new baby to create art for your family to treasure.
I use a fan heater and so the studio can sometimes be very warm. This is to keep the babies sleepy, cosy and comfortable especially when they are in the nude. You may want to dress in something light or in layers, so that you stay comfortable and not too hot.
As most of the poses are done with baby's nappy off it is inevitable that they will pee or poop on the beanbag, props, me or even you!! Please do not worry or apologise to me, this is just what babies do, and I couldn't do this job if those things bothered me! They really don't! I have special pads underneath my beanbag fabrics and I can always change into spare clothing if anything does happen. It might be worth while you bringing a spare shirt incase this does happen to you. I wash all my blankets and props used after each session.
The safety and wellbeing of your baby is of the utmost importance to me. I have attended specialist 1-2-1 newborn training courses with some of the best trainers in the industry which focus on posing newborns safely. But the most important experience I have is that I am a mumma myself to two beautiful babies, which I'm sure you will agree is the most relevant type of experience.